How can I Schedule my first appointment?
1. You need to enter the section Virtual Consultation located in the upper right hand section of this web page.
2. Fill out the "formulario de preconsulta" (Pre-consult form) and attach several recent high quality photos that focus on the areas you wish us to treat (in the Virtual Consult section you will find instructions on how to upload your photos)
3. Once the information is sent, you may contact us as follow-up to your solicitation of services vía email:

[email protected]

or call us at: +52 612 12 9 52 52.
4. Once he receives your information, Dr. Manlio Speziale will contact you for a telephone interview.
5. Following this you will receive an e-mail with an estimate including both the medical costs and housing for your stay in La Paz.
How do I make my reservation?
Once you have had time to evaluate the recommendations of the Surgeon, and accept the estimate of costs, you can send us an e-mail confirming that you accept both the treatment or surgical plan and quote of costs and that you authorize Dr. Manlio Speziale to proceed to make the necessary reservations for the hospital and your resort accomodations.
The surgical services or esthetic treatment will be confirmed reserved when you pay either by bank transfer in the account number we will provide or via PayPal with a receipt showing the transfer in the amount of a 30% deposit of the total indicated in your written quote of your surgery or treatment.
When your payment is received, we will send you your Personalized Trip Program, including all information related to your operation and your stay in La Paz, México. This will include:
- Date of your pre-surgery consult with Dr. Manlio Speziale.
- Details of the required laboratory and additional medical tests.
- Date of your operation or treatment.
- Your reservation at Costa Baja.
- A list of the preoperative instructions.
- Postoperative appointments.
My arrival in La Paz, B.C.S, México
It's important to notify us as soon as you have your travel itinerary. You'll receive information about your Resort, and a member of our staff will await you at "Las Colinas" in the Costa Baja Resort to show you the facilities, your room and present the schedule for your visit.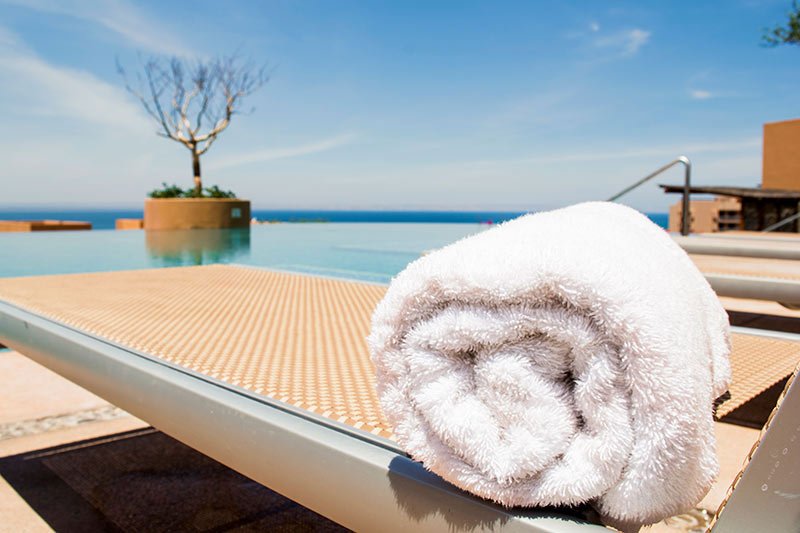 Meeting my Doctor
Depending on the time of your arrival in La Paz, BCS, Mexico, you can schedule your first appointment with your surgeon, Dr. Manlio Speziale for the same day or the following day. During this appointment, you will need to sign the "Consent to Surgery" form, pre-operative photos will be taken and you'll pay the remaining balance of the procedure selected.
You can have the pre-operative lab work and EKG done in your home town, or if you wish, they can be scheduled for your arrival in La Paz at the laboratory we recommend (these studies are not included in your package costs).
The surgery will be scheduled one day after the preoperative appointment or on the date agreed upon with the Surgeon.
Postoperative Period
Normally the majority of our patients stay in the hospital only for the day of the procedure, as most surgical procedures are ambulatory, meaning you can leave the Hospital the same night of the surgery. You will spend the majority of your recovery period at the Costa Baja Resort. The length of your recovery period there will depend on the recommendation of your surgeon and will vary depending on the type of procedure. During your time in La Paz, your surgeon will schedule two or three follow-up consultations where he will check and/or change dressings, assess your recovery, access your general health and remove your stiches.
Your surgeon will personally give you authorization when to return to your home country.
When you return home
If you have any doubts or questions when you return home you can contact us through either e-mail or by phone.
Additional Optional Services
We also offer you some additional services to make your stay in La Paz a complete pleasure. There are additional costs for these services not included in your original summary of costs and we ask that you reserve these services before your visit to assure they are ready and available for you
Personal Concierge Services - $150 dlls for the length of your stay.
We offer an elite service to make your restaurant reservations, assist in the purchase of food and medications, reservations in the SPA and offer any help you might require to make your recovery stay an ideal experience.
Personalized nursing assistance - $100 Dlls a day.
While staying at Costa Baja, you can request 24-hour personalized nursing care for the period you require. Our nursing staff is completely trained to provide any care needed during your recovery period.